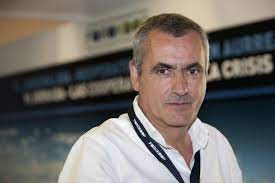 Panellist
Parallel Session 2.3: By Having a Strong Entrepreneurial Network
Javier Goienetxea is the president of the MONDRAGON Congress and the Permanent Commission (Comisión Permanente) since 2014. He serves as the president of the main social organ of the MONDRAGON Corporation. He is also the General Director of Erkop Group, the entity within MONDRAGON that groups cooperatives in the agribusiness, food and services sectors. Before that he worked at various cooperatives inside the group including, HR at Eroski.
In the past Javier has also served as the president of the Basque Confederation of Cooperatives and the Basque Cooperative High Council.
How have cooperatives impacted your community?
The Basque Country is one of the most cooperativized regions in the world. Standing as an international example in general but specially in the worker-owner field. The Basque Country is home to over 2000 cooperatives in multiple sectors, to a well assembled public-private cooperative fostering infrastructure and the world famous MONDRAGON corporation example.