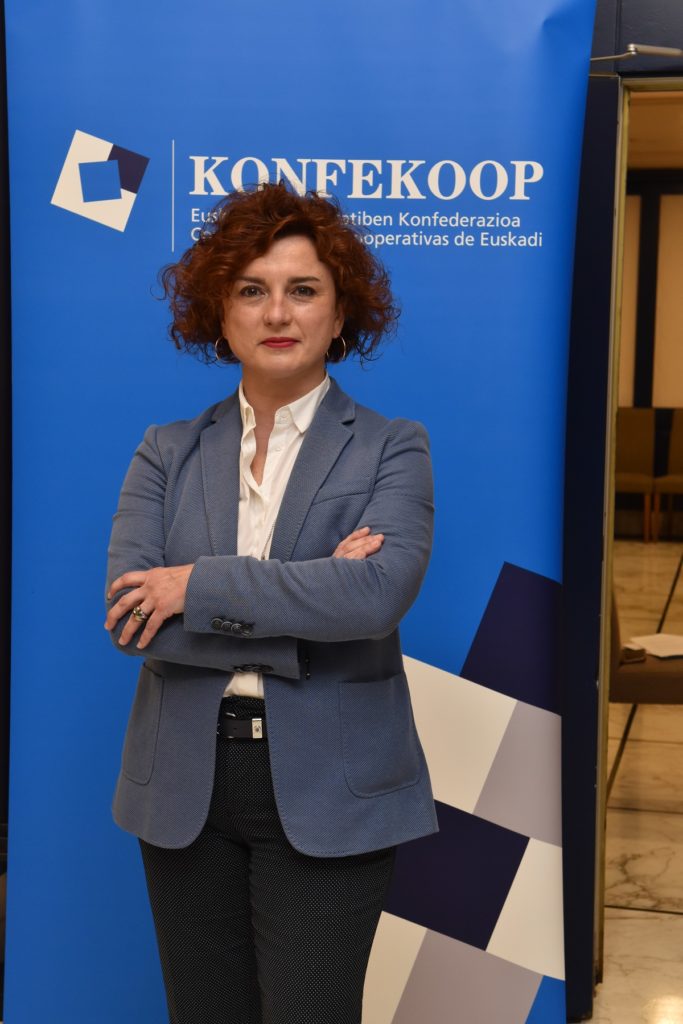 Panellist
Parallel Session 3.5: For Facing Crises with Strength
Rosa Lavín Ibarra, is the president of KONFEKOOP Confederación de Cooperativas de Euskadi (Confederation of the Cooperatives of the Basque region), that is home to 1,300 cooperatives from the worker owned, education, retail, finance- credit, agriculture and food, transport and housing sectors. She is also the current Director of the Economic and Finance Area of "Grupo Servicios Sociales Integrados (GRUPO SSI S.Coop)" – an integral social service cooperative group.
Rosa completed her studies in business and economic science, and has more than 20 years of experience in the finance area of Grupo SSI, S. COOP where she has combined the intense work of serving her cooperative with the presidency and boards of many other structures in the cooperative and social economy net of the Baque Country.
How have cooperatives impacted your community?
The Basque Country is one of the most cooperativized regions in the world. Standing as an international example in general but specially in the worker-owner field. The Basque Country is home to over 2000 cooperatives in multiple sectors, to a well assembled public-private cooperative fostering infrastructure and the world famous MONDRAGON corporation example.