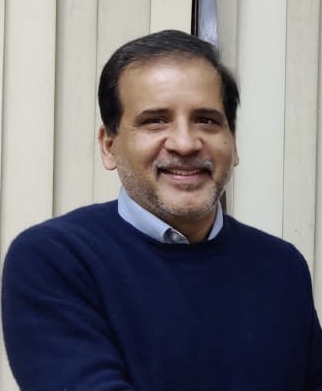 Balu Iyer, Regional Director, ICA Asia and Pacific
When the coronavirus pandemic was at its peak in 2020, a member sent me an email. "The coronavirus crisis reminds us that we live in a common home where we are all individually vulnerable and at the same time collectively interdependent. It's more urgent than ever to COOPERATE. Only together, we will overcome this!"
COVID-19 has highlighted the perils of valuing short-term gains over longer-term viability. This has accentuated the pitfalls of relying on market-oriented models which increase inequality and translate into lower levels of 'social capital' and wellbeing. It has also brought to the fore the importance of the 'real' economy (which generates goods and services) and the role of cooperatives within this.
In the Asia-Pacific region, this has been demonstrated in several unique ways, as cooperatives stepped up to support their members and communities. The Palestine Agriculture Cooperative Union collected fresh vegetables from members as grants and distributed them to the administrative regions in lockdown. In the Philippines, cooperatives launched a nationwide campaign of donations to combat the virus and used the Cooperative Development Fund to help the elderly and the most vulnerable in their community. In India, the Indian Farmers Fertilizer Cooperative Limited led efforts to contain the spread of COVID-19 by organising social awareness campaigns to highlight preventive and precautionary measures such as social distancing, sanitisation, healthy diet and prevention through face masks.
We also face the impact of climate change, confronting widening income and wealth inequality, and exploring questions about the future of work. How is the Asia-Pacific region addressing these? In conversations with members from the Philippines, Iran, and the ASEAN Cooperative Organization (ACO) countries, cooperatives have pointed to the growing importance of using local supply chain alternatives in light of global vulnerabilities, and the need to discover alternative ways of living and organising for long-term value. There is also a need to build trust and raise awareness of social justice issues, ensure access to digital financial services and universal health coverage, and encourage the adoption of technology to meet changing needs of work and human interactions.
These conversations have also highlighted a few gaps and inconsistencies in applying and living our cooperative principles. There is sometimes more competition among cooperatives rather than cooperation, and a lack of meaningful participation among women and young people. And there can be an over-dependence on government, especially among smaller cooperatives. This is partly because the Asia-Pacific region is very diverse in terms of its political space, legal systems, economic approaches, level of development, culture and religion. This is evident in the way that cooperatives have developed. On the one hand, co-ops are characterized by dominant state roles in regulation and promotion – and on the other, by bottom-up people-driven initiatives. Both these face the headwinds of diminishing support from governments and strong competition with the for-profit sector.
But in addition to the above, one very important idea came out of these conversations with our members: a deep-seated commitment to the cooperative identity as the source of our strength. And because of this, our path forward is clear: we need to tell more inspiring cooperative stories to grow our movement and engage more with our stakeholders.
So how do we do this? As we approach the 33rd World Cooperative Congress with its theme of Deepening the Cooperative Identity cooperatives in the Asia-Pacific region need to support our members with tools and resources, so they can keep sharing the inspiring stories that arise from living the cooperative way. Not only to each other but to new audiences and communities outside of the cooperative movement who could benefit greatly from the co-op business model.
As one of the members mentioned, the new mantra going forward is Enthuse, Enlist, Engage!