#CoopSnapShot January Winner:
Prabhat Didi Bahini Savings and Credit Cooperative Organisation.
In Nepal, home to more than 30,000 cooperatives, caring for others keeps everyone forever young. For the Prabhat Didi Bahini Savings and Credit Cooperative Organization, a cooperative managed and operated by women in the Chitwan District, celebrating and helping everyone like this 102 year-old member remains a priority.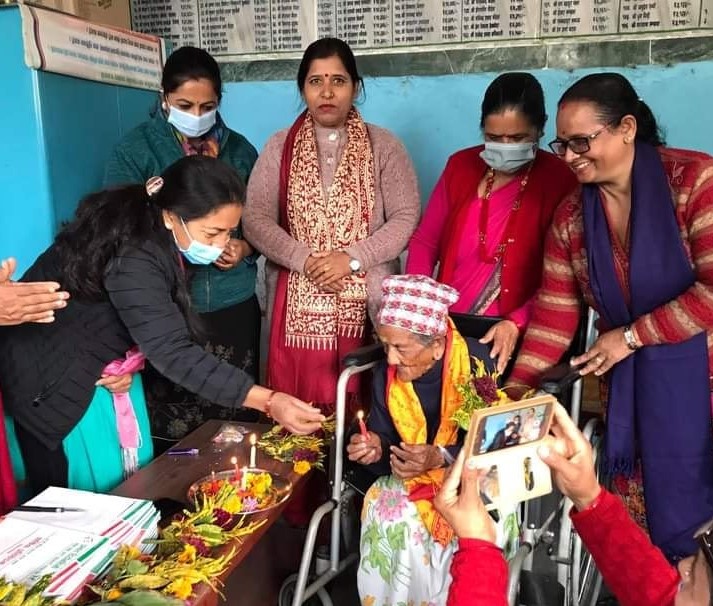 Caring for others keeps everyone forever young
What does cooperative identity mean to you? Could you capture this in a photo? If so, we invite you to enter our #CoopSnapshot photo competition!
The contest will run from November 2020 until November 2021, with the grand winner to be announced right before the World Cooperative Congress in Seoul, the Republic of Korea (1-3 December 2021).
Cooperators and photographers across the world are encouraged to submit photos that showcase the core cooperative values. We will explore our cooperative values each month:
Self-help
Self-responsibility
Democracy
Equality
Equity
Solidarity
Honesty and Openness
Social responsibility
Caring for others.
The theme for the month of February 2021: Equality
Five monthly winners will be announced by the 31st of every month and will be entered into the final competition next year. The best photos will be featured on the ICA World Cooperative Congress website, ICA website, and also promoted widely via ICA's social media channels.
To participate, email your photo to media@ica.coop. Multiple entries are allowed.
**By submitting your photo for this competition, you agree that ICA reserves the right to use the intellectual property in any and all material to advance the work of the ICA in promoting cooperatives.