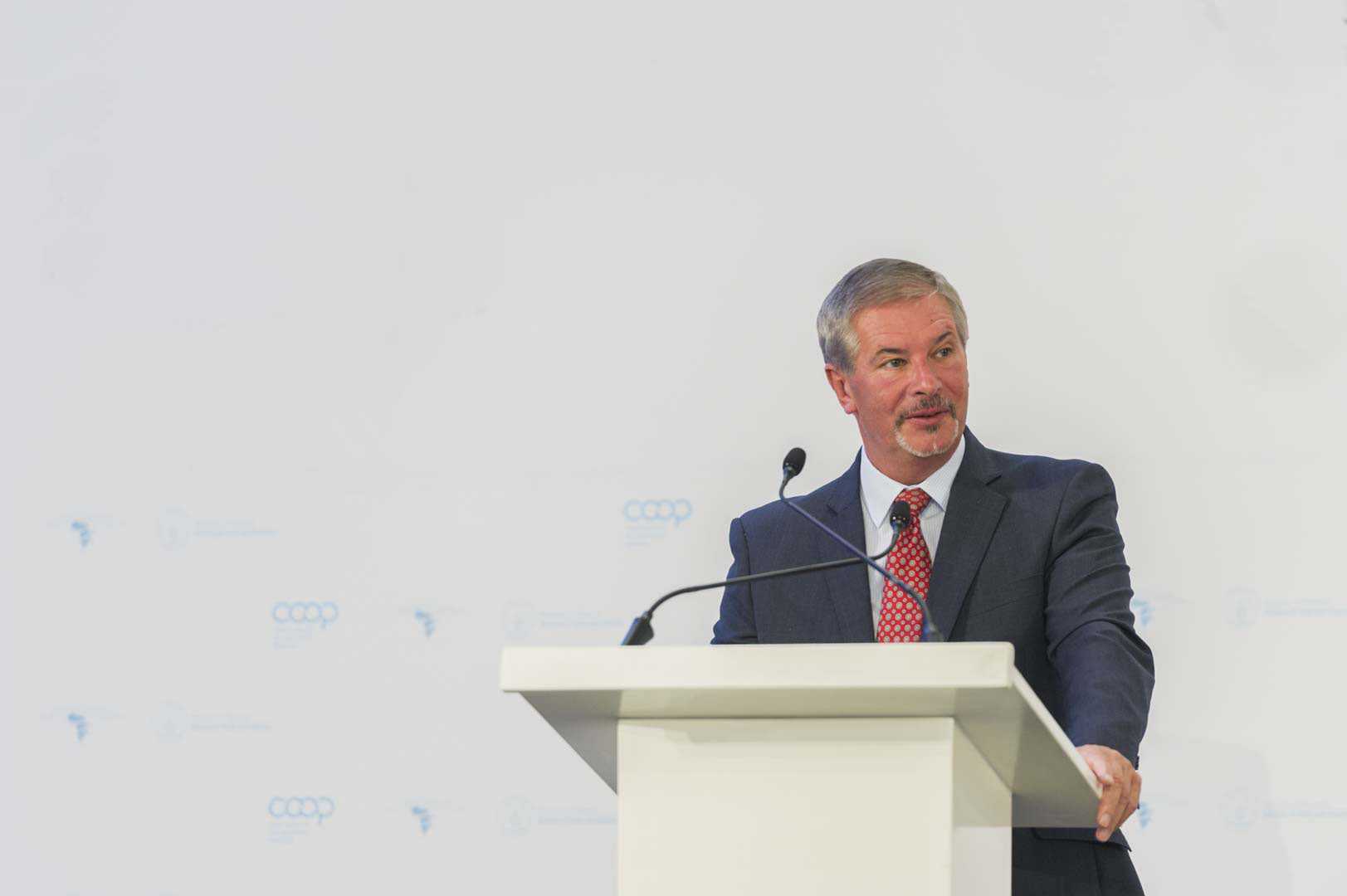 Ben Reid
Former Chief Executive, Midcounties
International Cooperative Alliance Board Member
The Covid-19 pandemic has struck a world already in crisis: we face growing inequality, food insecurity, uncertainty over healthcare, the threat of climate change. More than ever we need a better way to do things.
A better way already exists: cooperatives. They are a tried and tested business model which is sustainable and democratic. Next year I will attend the 33rd World Cooperative Congress in Seoul, Republic of Korea, with thousands of other global cooperative representatives to discuss the world's most pressing problems – and how by working together we can address them.
This event will be held from 1-3 December 2021 and is being organised by the International Cooperative Alliance. The ICA represents more than 3 million cooperatives providing employment to over 10% of the world's employed population. In the UK, cooperatives employ nearly 250,000 people. The Congress will mark 125 years of international cooperation that began in London in 1895.
The Congress will follow on from an even bigger event, the 26th United Nations Climate Change talks, held in Glasgow from 1-12 November 2021. The COP26 talks will be the biggest international summit ever held in the UK. As the host and a leading industrialised nation, the UK will be expected to take a lead on agreeing a way forward. Many commentators believe COP26 must set out a road map to global emissions of net zero by 2050. The science is clear that nothing less will protect the world from the catastrophic effects of climate change.
Today the response to Covid-19 has shown that where there is the political will, we can find new ways of communicating, living and working. It has also brought some big, if temporary, drops in emissions. It has also brought about positive changes in the way we care for our community, and deliver care services.
I believe cooperation provides a model which can turn the Covid-19 crisis into a global recovery. As the former Chief Executive of Midcounties, the largest independent member-owned cooperative in the UK, I know that cooperation works: during my time at the helm membership grew from 200,000 to over 650,000; we recycled over 97% of our waste and reduced our energy use by 3% year on year. I champion international cooperation because only through working together globally can we make a difference to the climate and other global crises. That is why today I'm proud to sit on the ICA board.
We have witnessed this year during the pandemic that inequality, food insecurity and climate change are linked: the food that we eat and the way it is produced affects the climate as well as our own health. I also witnessed how this link drove community cohesion when neighbourhoods across the UK – and around the world – formed mutual aid groups to support each other and help those in need. These groups may not have known it but they were working just like cooperatives do. 

Midcounties was no different. They helped to keep our communities safe and well through the crisis by joining forces with charities like GroceryAid and Mind – and signing up to the Child Food Poverty Taskforce set up by England footballer Marcus Rashford. Tackling food injustice is vital to a sustainable and equitable future. 
We now all need to do our part to kick start the global economy. Last year the world's 300 largest cooperatives generated over USD$2 trillion for the world economy, helping to lift millions of people out of poverty. They did this democratically by putting people first and making them owners of the cooperatives. These cooperatives also benefited some of our poorest communities by ensuring that profits went back into the local economy rather than the pockets of shareholders. The cooperative identity and what it stands for lives within all of us – let's move forward together to help our planet, and cooperate with everyone that lives on it.