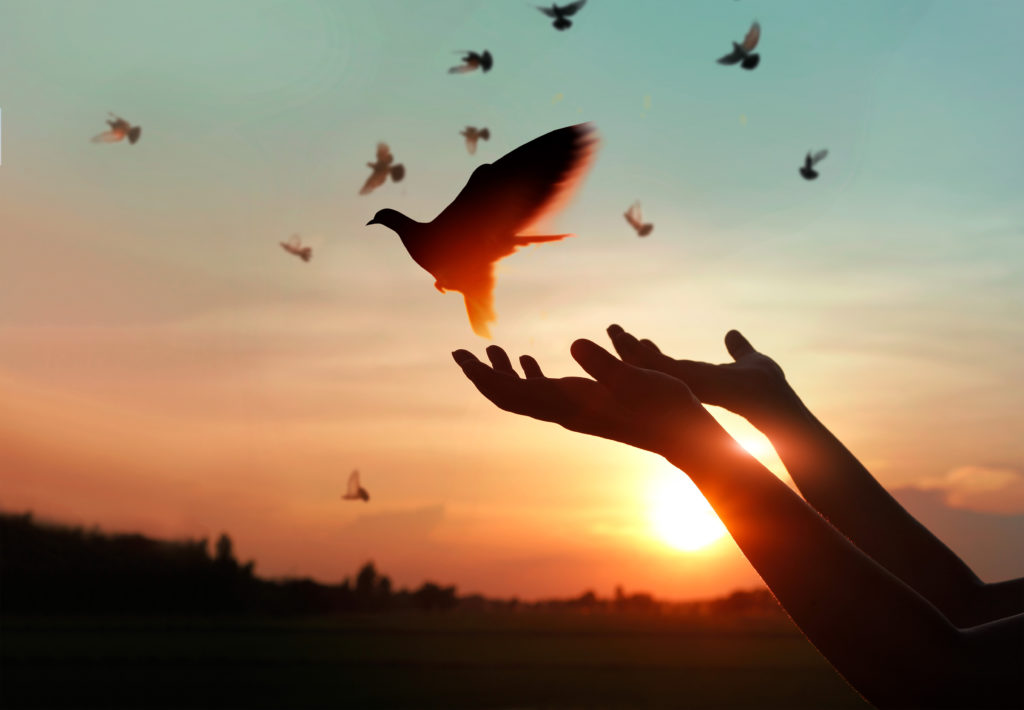 Revisiting the important role cooperatives play in positive peace
The International Cooperative Alliance has been committed to peace from the very beginning. In 1901 it adopted its first Resolution on Peace at the Manchester Congress. In 2019, at the General Assembly in Kigali, Rwanda, members adopted a Resolution on Positive Peace in which it reiterated its commitment to "peace, wellbeing and prosperity for all".
The resolution states: "Conflicts derive from unmet human needs and aspirations, whereas cooperatives have the mission to respond to human needs and aspirations, including aspirations for a better future, more inclusive, more sustainable, more participative and more prosperous for all. The cooperative movement, with its cooperatives, cooperators, support and representative organizations, beyond creeds and political traditions, has sustained since its origins its commitment to positive peace, as the goal and means to build a society founded on the values of democracy, equality, solidarity, participation and concern for the community."
Right now, the world is witnessing major conflicts that are causing significant loss of life and human rights. These conflicts may seem remote to many, but their impacts are global, and as a global movement, cooperatives have a responsibility to contribute to a peaceful world. The resolution adopted in Rwanda called on the movement to uphold and deepen its commitment to positive peace – and called on all ICA members to deliver on the ICA's Agenda of Cooperative Action for Positive Peace.
The 33rd World Cooperative Congress will explore the idea of deepening our cooperative identity. A large part of that is also deepening our commitment to positive peace as a path that promotes equality and empathy, inclusion and opportunity for decent work, entrepreneurship and development.
Most recently, the ICA's Gender Equality Committee (GEC) condemned the acts of violence perpetrated against civilians in Afghanistan – particularly women – and called on the global community for actions to protect human rights. In the official ICA statement, María Eugenia Pérez Zea, chair of the GEC, said:
"Despite every crisis being unique, gender-based violence and discrimination as well as violation of the freedom of expression and opinion within the community and the working place, are some of the common results of how crises amplify gender inequalities across the globe."
"In Afghanistan, women and girls are already experiencing the above and, as women representatives of people-centered businesses, we express our great concern for the future of [these] women and girls."
She called on cooperatives to remain committed to the internationally agreed values of the cooperative model and the Agenda for Sustainable Development 2030 vision of a world comprising "peaceful, just and inclusive societies which are free from fear and violence".
"We urge the United Nations and the global community to take concrete actions and mobilize resources to support women and girls from Afghanistan, addressing the gender specific vulnerabilities and challenges they experience," added Ms Pérez Zea, suggesting that a multi-stakeholder human-centered global strategy should be implemented.
"The Gender Equality Committee of the International Cooperative Alliance is standing in solidarity with the Afghanistan people, and particularly with the Afghan women and girls and commits to lead the Cooperative Movement in playing a key role, as a global actor, empowering women in this forced displacement to gain back their economic emancipation, to improve their livelihoods and gender dynamics at household and community level."
Learn how cooperatives should be Committing to our Cooperative Identity … For Peace and Equality (session 3.2).