Last month, as part of the preparations for Congress, Bruno Roelants travelled to Seoul to thank the Korean cooperative and government partners for their hard work, and to confirm that together, ICA remains committed to hosting a successful and meaningful event for all. Here he reflects on this visit and his vision on what attendees – both in person and online – can expect during this historic event.
---
The 33rd World Cooperative Congress is now less than two months away. In preparation for this historic event, I visited several of our partners, sponsors and friends in Seoul, Republic of Korea, who are making this year's Congress possible. I extend great thanks to my Korean hosts. Based on the hospitality I received and the experience I had during my visit, those who are planning to attend the Congress in person can be assured that their visit to Seoul will be a safe, enjoyable and engaging trip.
My visit began on Monday 27 September, with a lunch meeting with the Chairperson of iCOOP Junghee Kim and Manager of the iCOOP International Team, Juhee Lee. iCOOP has always been a strong supporter, and it was important for me to be able to say thank you and connect with them in person.
The following morning I met with two representatives of Seoul Metropolitan Government to discuss something that has weighed on my mind – the safety of our in-person attendees. I met with Younghee Han, Director General of Labor & Livelihood Security Policy, and Sujung Shin, Director of Social Enterprise Support Division. They informed me that they are working closely with cooperatives to offer support during this challenging time, like onsite PCR testing.
On Wednesday 29 September I attended a meeting with Chairman of National Federation of Fisheries Cooperatives (NFFC), Juntaek Im, and Kwangbum Park, the Secretary General of the International Cooperative Fisheries Organisation (ICFO). While I have been grateful to still be able to connect and meet with people online over the last year, it was gratifying to meet again in person. We had a robust conversation about the fishery industry, and the important role cooperatives in this industry in strengthening and improving the marine environmental issues they face.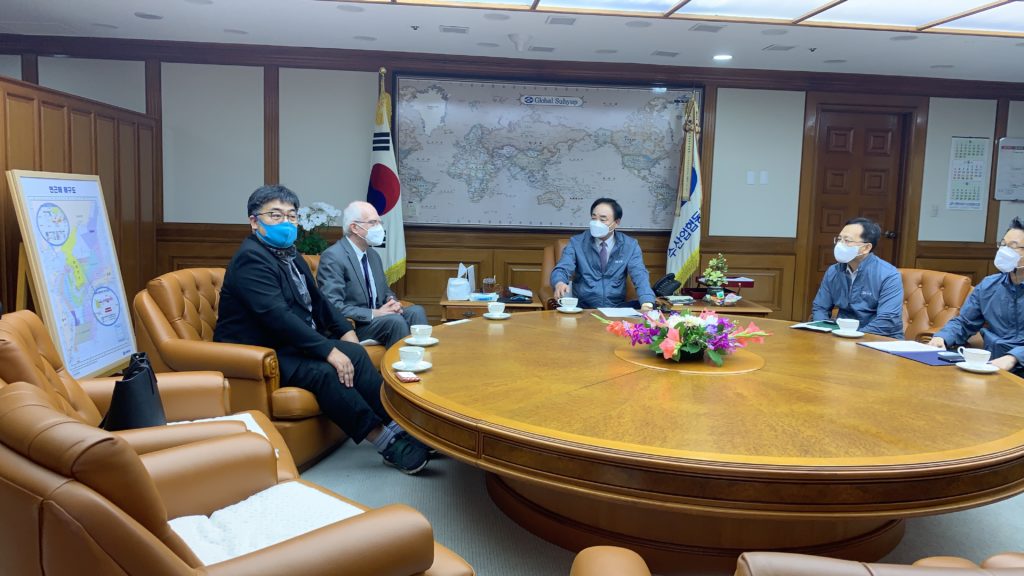 Later that afternoon, I met with the Governor of Gyeonggi Province, Jaemyung Lee and the Vice-Governor for Peace, Jaekang Lee. This was an important meeting for me, as it was the first time I could express our gratitude for their sponsorship and participation in Congress. Mr Lee stressed to me, that the cooperative movement has a pivotal role in the Social Solidarity Economy. And I couldn't agree more.



The next day, I had a meeting with the Chairman of the National Agricultural Cooperative Federation (NACF), Sunghee Lee. It is important to note that NACF is the apex organization for more than 1,000 cooperatives, representing over 2 million member-farmers in Korea. And their support for Congress has been critical.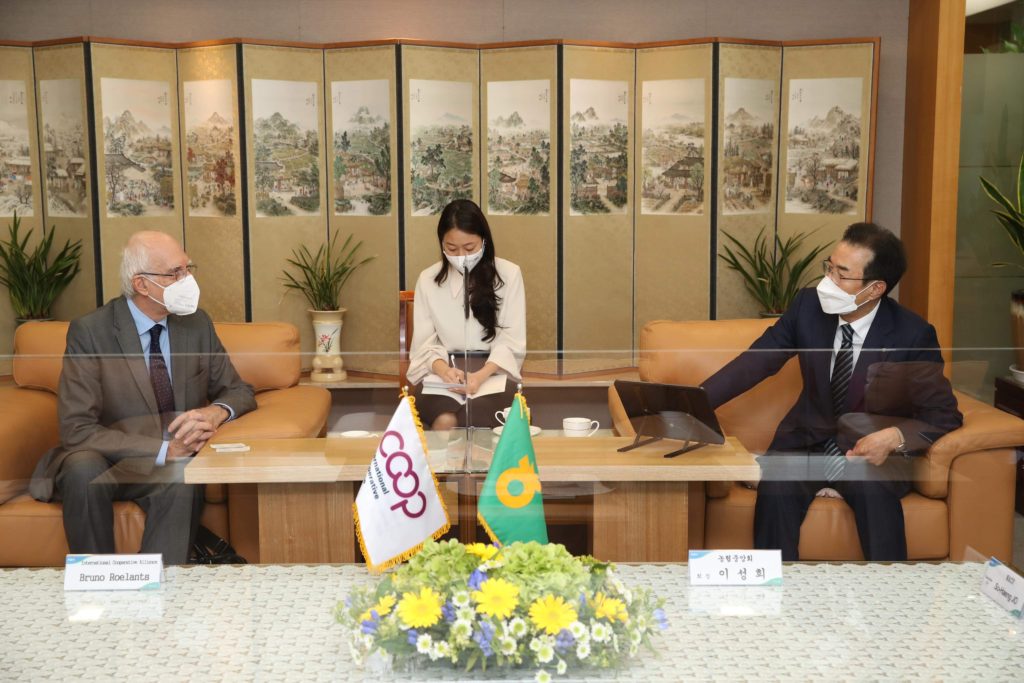 On Friday I had dinner with Youngbae Kim, a Member of the South Korean National Assembly, as well as the Mayor of Seodaemun-gu District of Seoul and President of the Association of Korean Local Governments for Social Economy and Solidarity(SSEGOV), Seockjin Moon, the President of Korea Social Enterprise Promotion Agency, Hyungon Jung and the President of Korea Social Value and Solidarity Foundation(SVS), Kyongyong Song. It was like meeting old friends, and we shared many cooperative stories. 
My trip to Seoul confirmed for me that the planning for Congress is proceeding well, and our Korean partners and co-organizers are committed to hosting a successful event. I am also very grateful for the continued hard work and tireless enthusiasm shown by Sumi Cho and Yerin Heo who are members of the ICA team in Seoul. They play a critical role in the preparations for Congress.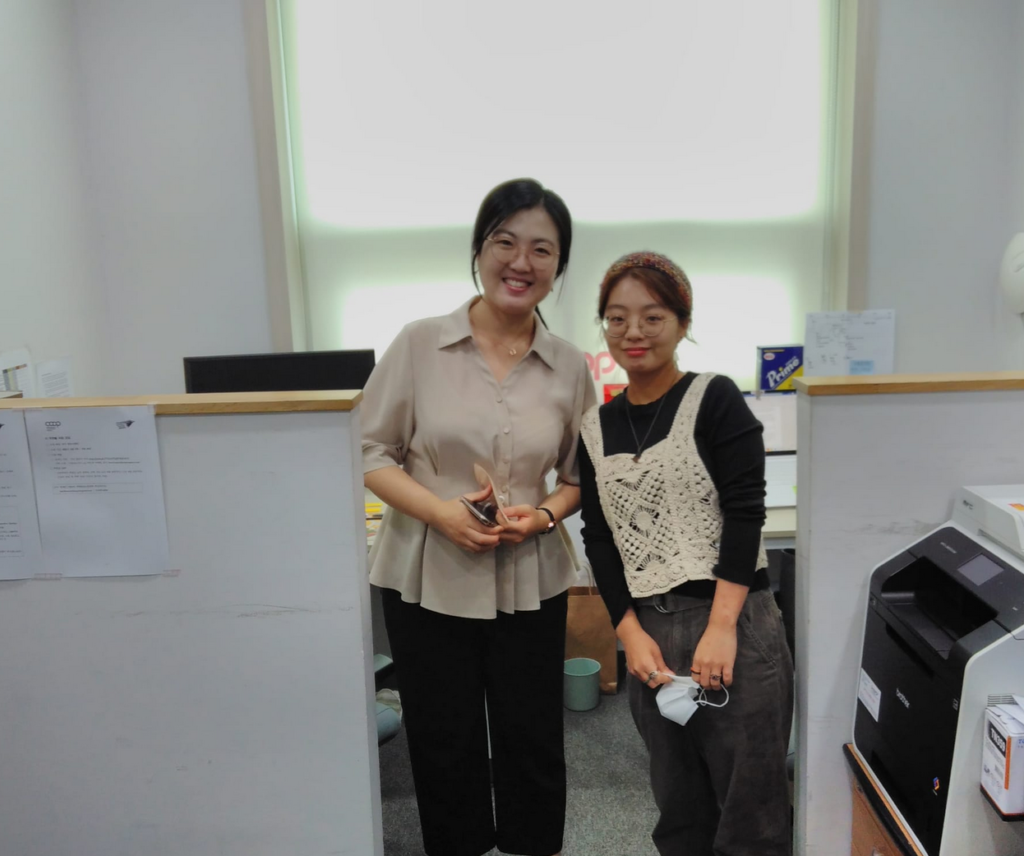 Safety is, of course, my number one priority. While there are very specific rules and restrictions for travel, I am confident that the processes we have in place are strong, and the ICA team in Seoul will be ready to make the travel arrangements as smooth as possible.
As registration deadlines approach, I encourage you to secure your place for this year's World Cooperative Congress today. Registration closes on 11 November for those wishing to attend in person, while registration for online attendance closes on 22 November. You can find all the necessary information regarding travel, visas, Covid-19 preparations and more here.
For those who cannot make it to Seoul, the hybrid nature of this year's Congress means that more people than ever will be able access and participate in the discussions on deepening our cooperative identity to better serve our members and the wider communities we belong to.
I very much look forward to welcoming you to our 33rd World Cooperative Congress this December.