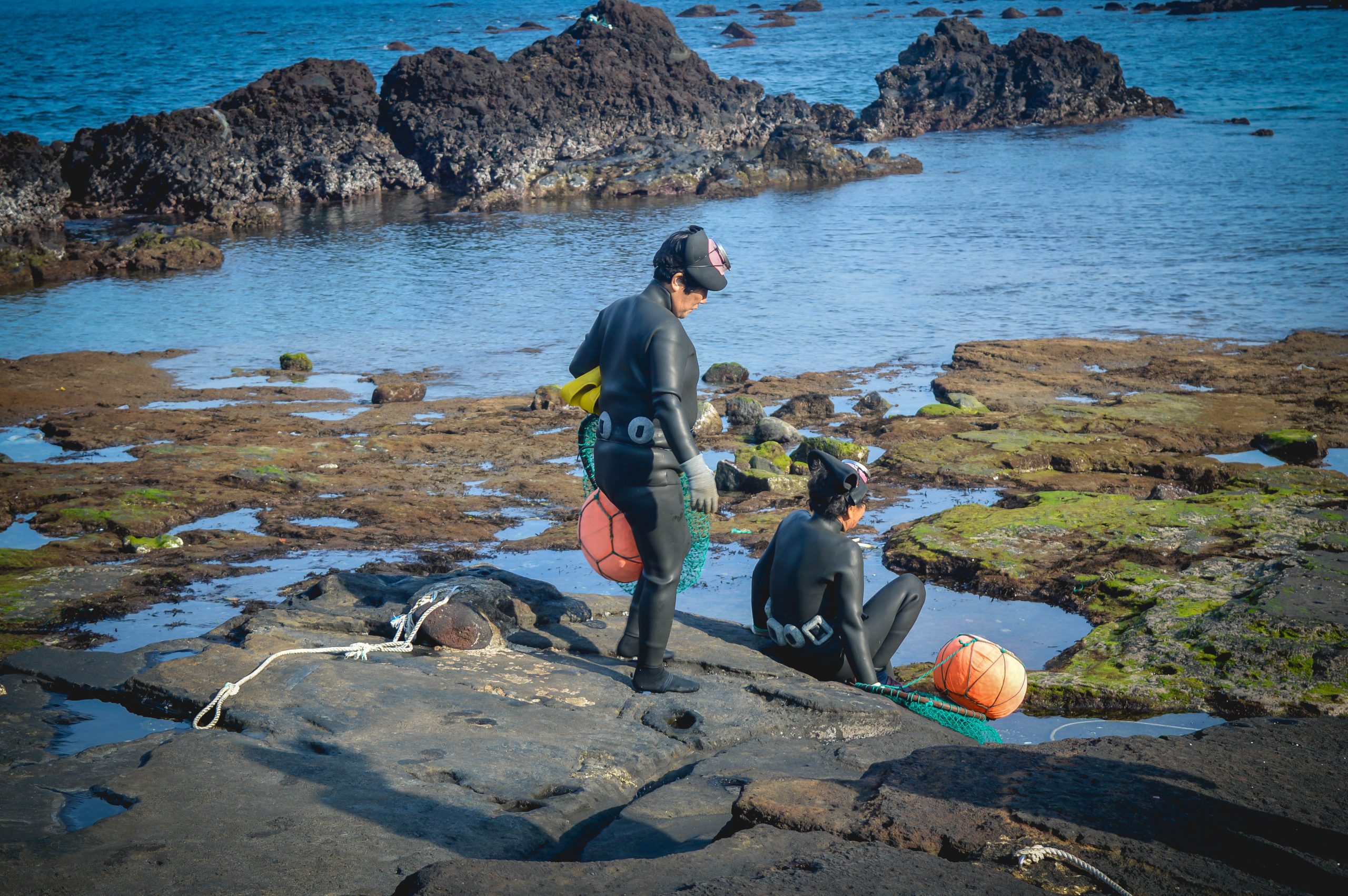 Located just off the southern shores of the Republic of Korea, Jeju Island is home to over 3,000 female divers, or Haenyeo, who dive 10 meters under the sea without any breathing equipment. Today, there are 3,613 Haenyeo, and they share their harvests equitably with each other. They are all members of fishing cooperatives on the island, represented by the National Federation of Fisheries Cooperatives, which has 154, 870 members nationwide.
"Fishery Cooperatives in Korea have played a key role in driving rural economic development and providing education and training for their members. Most Haeneyos in Jeju are members of cooperatives – around 31% of members of the six local fisheries cooperatives are women divers. Local Fisheries cooperatives are not only helping to preserve the culture of Haeneyo but also helping them market their catch at reasonable prices."


Lim Gusu, Director of National Federation of Fisheries Cooperatives
The Haenyeo earn their living by harvesting shellfish up to seven hours a day, 90 days a year. Known as "Mothers of the Sea", most of them are over the age of 50, with some in their 80s.
The island's female divers date back to the 17th century. Initially a male trade, diving in Jeju became female-dominated in the 18th century as men lost their lives in wars and women had to earn a living for their families.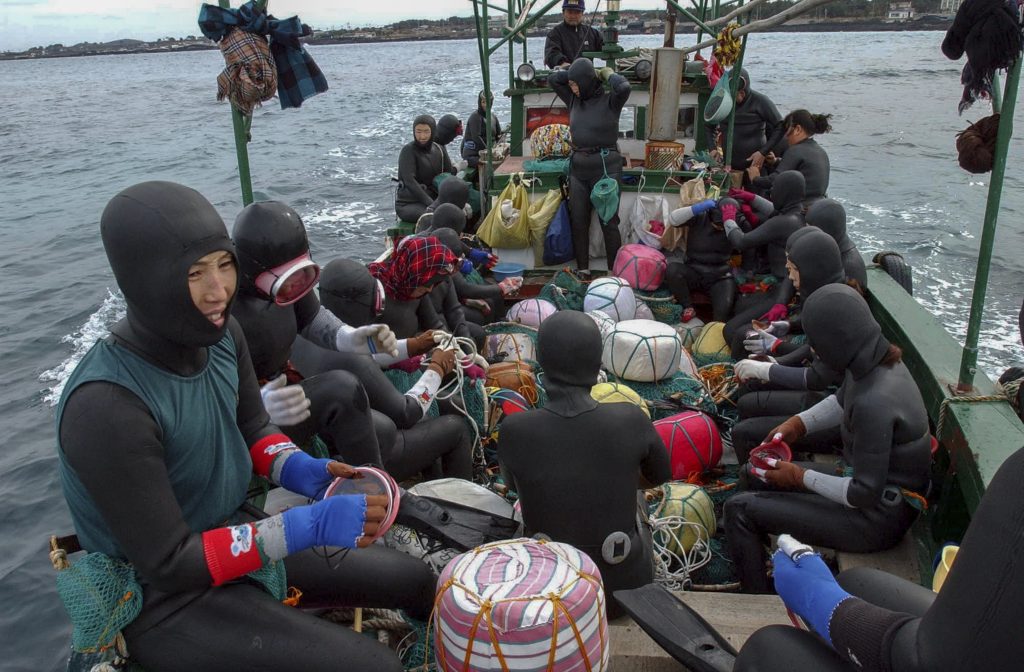 Diving rights are passed from mother to daughter, together with the strong community spirit which is at the heart of the Haenyeolife. The divers are allowed to harvest only within the waters marked as belonging to their fishing village cooperative. However, each diver distributes their harvest equitably, supporting others who may have had a poor catch.
In recent years, a series of initiatives were taken to preserve the Haenyeo culture. In 2006, the Jeju Haenyeo Museum opened, and the Jeju government also spent the equivalent of US$6.5m in 2015 to preserve the Haenyeo culture and traditions.
In 2016, the culture of the Jeju Haenyo divers was listed as a UNESCO Intangible Cultural Heritage – the same year that cooperatives were recognised by UNESCO as an Intangible Cultural Heritage of Humanity. This marked an important acknowledgement of the dedication shown by millions of people working in cooperatives all over the world.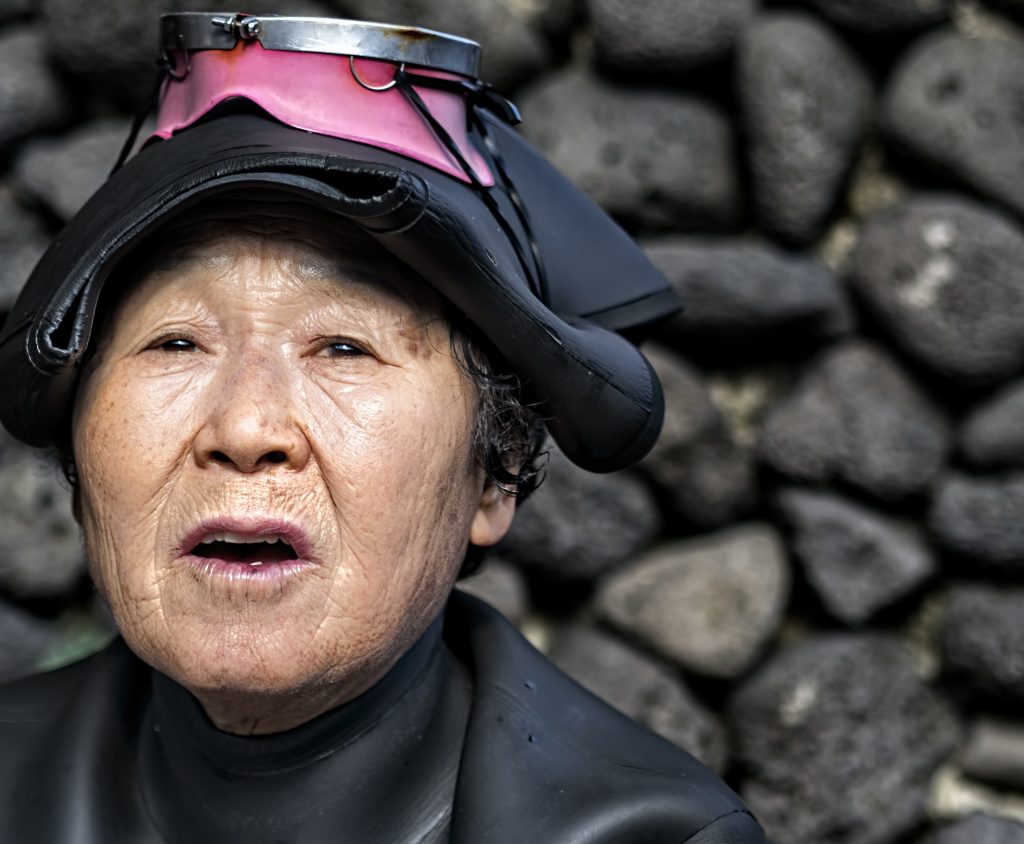 Cultural heritage, inclusion and equity are essential elements of the cooperative identity and will be on the agenda at the World Cooperative Congress in Seoul, where delegates will explore how to take advantage of these values to strengthen the pride in cooperative identity worldwide. Learn more here.