An interview with Sung-hee Lee, chairman of the National Agricultural Cooperative Federation and president of the International Cooperative Agricultural Organisation (pictured below).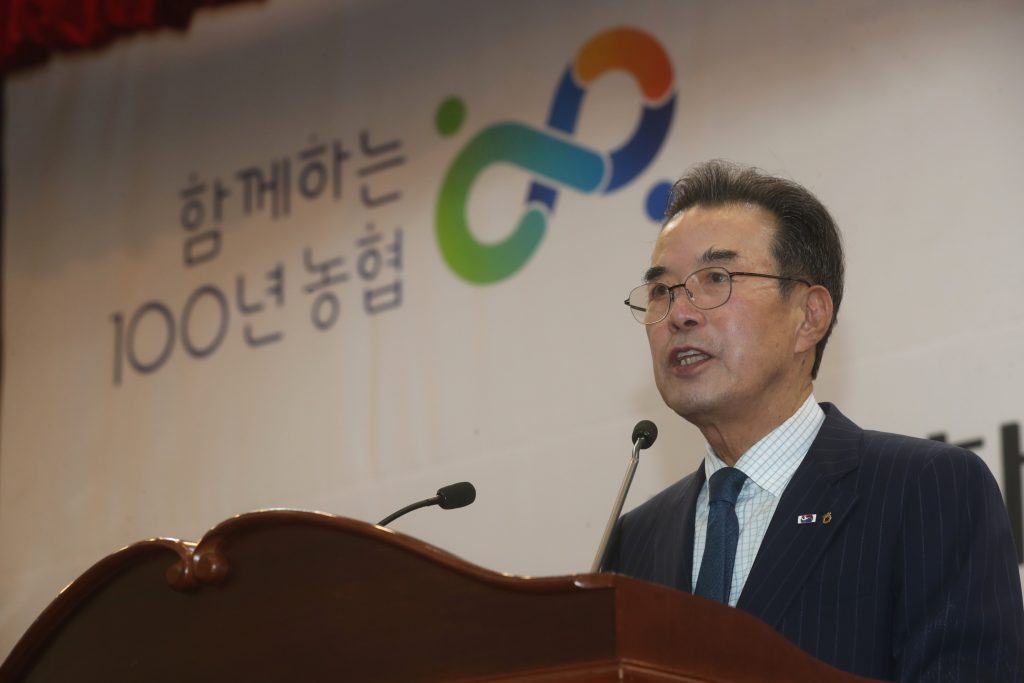 The National Agricultural Cooperative Federation (NACF, or NongHyup) in Korea, is one of the co-organisers of the World Cooperative Congress. Established in 1961, it is the apex organisation for the 1,118 multifunctional cooperatives, representing over 2 million member farmers in Korea. We spoke with Sung-hee Lee, chairman of the NACF and president of the International Cooperative Agricultural Organisation (ICAO, a sectoral body of the ICA) to hear his thoughts on what the Congress means to the country, and what the cooperative identity means to Korean cooperators.
"As a Korean cooperator, I'm immensely proud that the 33rd World Cooperative Congress is going to be held here in Seoul," said Mr Lee. "Hosting the Congress in Korea means a great deal because it shows that our national cooperative movement is internationally recognised. I hope the Congress will provide us with an opportunity to strengthen solidarity and cooperation among us and deepen our sense of cooperative identity."
For Mr Lee, the cooperative identity, is about the underlying principles that guide the running of cooperatives. "Solidarity and cooperation are essential aspects of the cooperative identity," he said. "Cooperatives were first formed to help vulnerable members of society live better lives through cooperation. I believe that there is strength in numbers. Collective power driven by solidarity and cooperation can change the life of every cooperative member."
One of the world's top 10 cooperatives, NongHyup's focus is to create anenvironment conducive to mutual growth at the national as well as international level. "After I took office as chairman in January last year, our Federation launched a new vision, '100 years, Together with NongHyup'," said Mr Lee. "Under this vision, our 120,000 employees are committed to building an organization that grows together with farmers and the broader Korean society […] Meanwhile NongHyup is also seeking to promote cooperative identity through expanding international partnerships with other cooperatives."
At the moment, one of the major challenges facing the organisation is responding to the growth of the contactless economy and electronic commerce, particularly in the wake of COVID-19. "If agricultural cooperatives fail to respond to such changes, farmers may have no choice but to rely on e-commerce companies to distribute their produce. At NongHyup we are well aware of this risk and have begun restructuring all stages of our value chain, ranging from supply and marketing to logistics," said Mr Lee. "I believe agricultural cooperatives in other countries should also focus on transitioning to online channels. Agricultural cooperatives need to help farmers embrace the digital economy, which is essential for agriculture to be sustainable."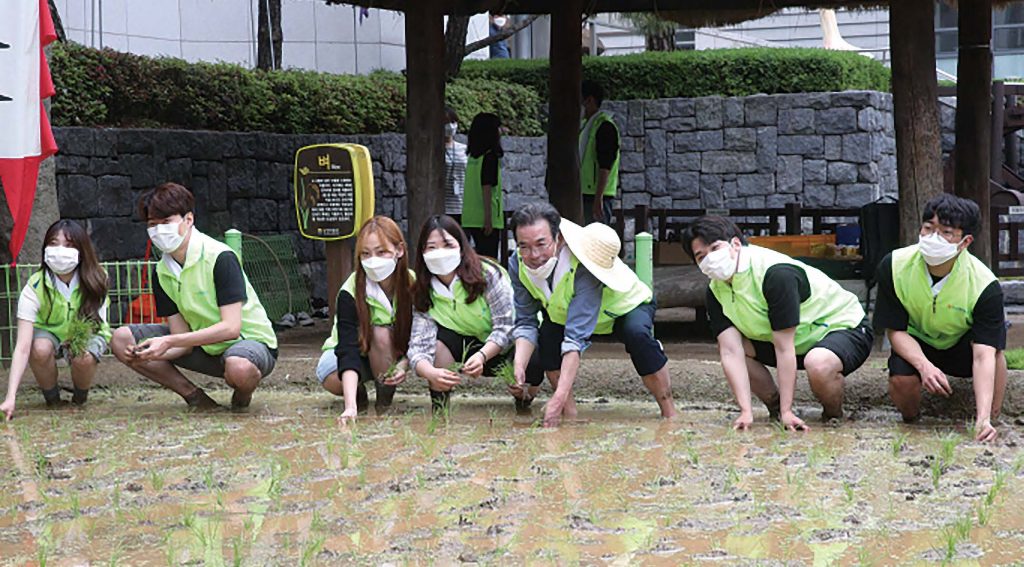 Mr. Lee thinks that the cooperative model "is the path to rebuilding and strengthening our future" after the pandemic. "The outbreak of COVID-19 continues to disrupt society at large and most at risk are the socioeconomically disadvantaged," he said. "Cooperatives, which are committed to putting people first, are doing an excellent job of supporting their communities in this challenging time".
He gives the example of NongHyup's HanaroMart stores nationwide, which were designated by the government as emergency outlets for masks, and between them distributed around 20 million masks. The organisation also supported farmers financially, launched promotional campaigns to encourage consumption of domestic produce, sent employees to assist short-staffed farmers, and matched farmers with paid-workers through its rural job agencies.
"Obviously the whole world is going through a difficult time because of COVID-19," said Mr Lee. "The paradox, though, is that social distancing gives us an opportunity to think about how we can care for those around us. Wearing a mask and social distancing are all part of serving the common good for our families and neighbours. And as we fight COVID-19, such values such as solidarity and cooperation are viewed as more important now than ever before."