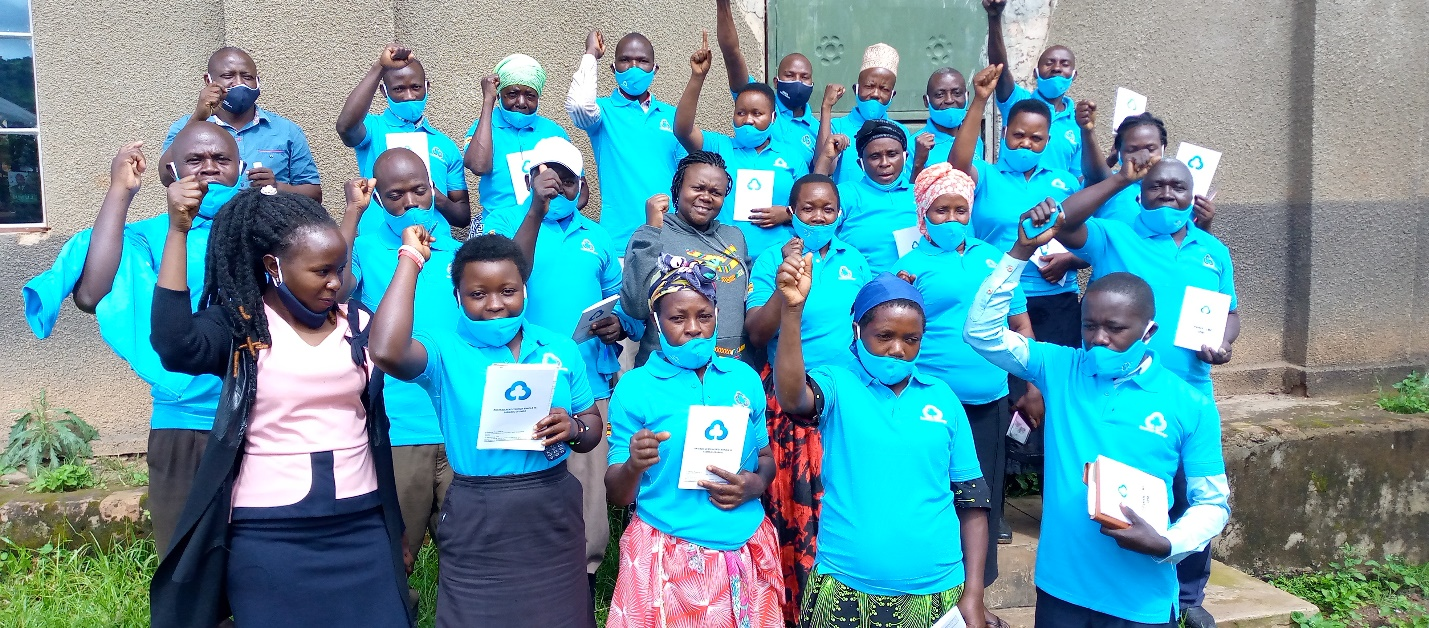 KFCCC spurs economic growth and independence in Ugandan rural communities
The Korean Federation of Community Credit Cooperatives (KFCCC) has helped transform the lives of many poor people living in rural Uganda. Thanks to the efforts of the KFCCC team, "Maul Guemgo" (MGs) or village bank, is now a household name among rural communities in the Mpigi District in Central Uganda.
Serving as small cooperative financial institutions very much like credit unions, MGs became popular during the COVID 19 pandemic, where many rural households continued to save money despite economic challenges.
KFCCC's relationship with rural communities in Uganda began in 2017 sharing knowledge and skills in personal financial management in community meetings. In 2018 a bilateral agreement was forged between the Government of South Korea and Uganda, KFCCC formalised its role to help establish MGs in rural communities, as well as offer the training and support needed to ensure long-term success.
UNDERSTANDING THE COMMUNITY'S NEEDS
Critical to the success of these village banks is to establish a deep and clear understanding of what each community needs, their financial challenges, and how MGs can fill and address these gaps. This was accomplished with consultative meetings, where key stakeholders who should get involved were also identified.
Today, there are 12 MGs in Central Uganda with more than 2,500 members – significant for a country where banking can be expensive and inaccessible. As a result, for the first time, many people can save money and plan for a brighter future.
TUSOBOLA: TOGETHER WE CAN MAKE IT
The success of the MG project is also dependent on cultivating a spirit of "tusobola" or together we can make it. KFCCC prioritizes training, sharing knowledge and giving the local community members the tools they need to be independent.
Village Bank members receive management training to hold their leaders accountable enabling village banks like the Jjalamba MG to reject a management proposal at their Annual General Meeting earlier this year to construct an office.
KFCCC has also deployed teams to help the MGs grow their membership, develop strong business operations to mitigate risks, and implement processes to encourage participation by elected representatives.
To build skilled staff for these village banks, KFCCC established a successful mentorship programme to train local members in banking services. This not only increases the sense of ownership within the community, but also avoids the high costs of hiring skilled people.
SUCCESS FOR THE COMMUNITY
Success has arrived in many forms for these communities: Financial institutions they can trust, skills to manage their finances, and small business loans to boost economic and social growth.
After receiving KFCCC training, today Kyeyune Rose, the Secretary for Lukonge MG, is the official bookkeeper, despite previously having had no banking experience.
Jjaaja Lutango Tereza, an elderly resident living in Masaka village is a first-time savings account holder. She became a member of Kiwumu MG because it is being run by the village elders, and she has confidence that her money is safe.
With a loan from her village bank in Jjalamba, Namuddu Goretti, a young nurse, was able to open a drugstore. Previously, patients in the area had to walk more than 20 kilometers to get first aid treatment and buy medicine. Today, Namuddu offers first aid and free medical advice to Jjalamba and the surrounding communities. With youth unemployment standing at 2.9% nationally, young people under the age of 25 make up around 77% of Uganda's population. It is hoped that by increasing access to affordable financial services and loans like for Namaddu, continued economic growth in rural areas will be possible.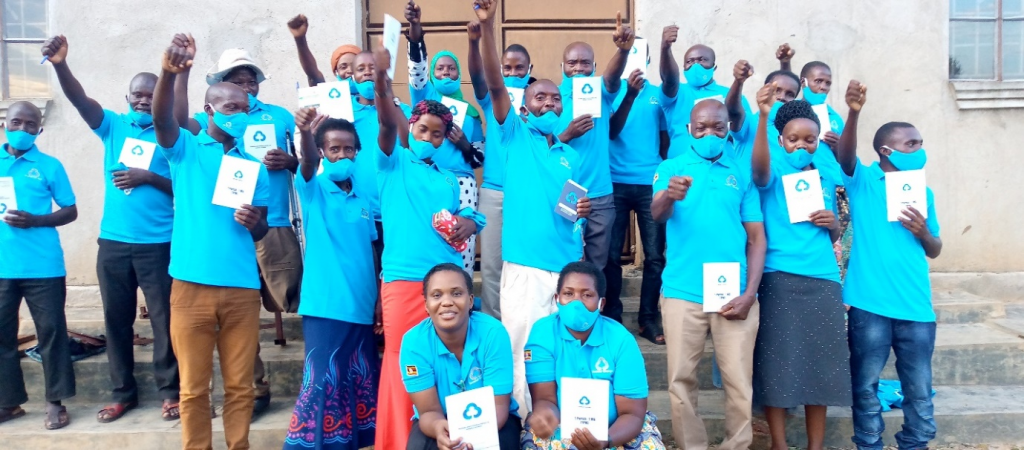 OWNING YOUR OWN SUCCESS
In the Tiribogo village, with KFCCC support and involvement, local leaders volunteer each day at the Tiribogo MG to encourage members from the five surrounding villages to put their financial savings in the bank. Since March 2020 when the country went into lockdown, Tiribogo MG has seen the number of investors increase from 135 to 247, share capital contribution has grown by over 180% and savings by over 430%.
The statistics across the district are equally impressive. Here are the numbers showing a sharp i
12 MGs' membership grew from 1,138 to 2,098
Share-capital contribution grew from 49 to 102 million Uganda shillings
Savings grew from 42 to 115 million Uganda shillings
Member loans grew from 43 to 133 million Uganda shillings.
These MGs depend entirely on locally generated funds and get no external loans or donations.
Lutaalo Micheal, Mpigi District Local Government Projects Liaison Manager, believes the MG community banking system has paved the way for people to boost productivity, save and invest to improve their lives. He hopes it will lead to the sustainable development of other communities across Uganda.
He added, "Thank you to the people of South Korea and KFCCC for fulfilling this vision, and to the people of Mpigi and Mityana for embracing it."